We receive a lot of enquiries asking us 'how to start a fashion business' and so we have put together this guide for aspiring fashionista's!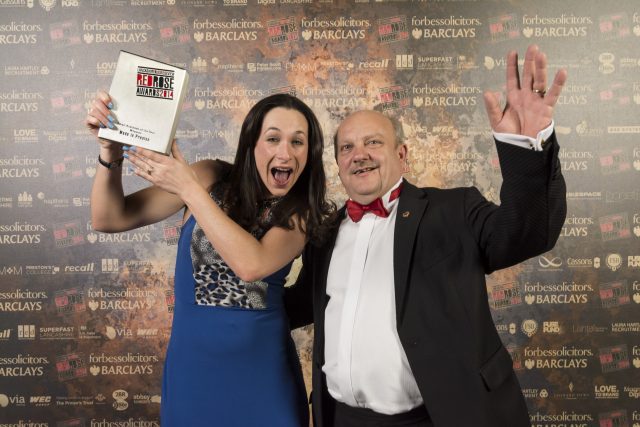 Our founder, Nikki Hesford, comes from a fashion and manufacturing background, appearing on Dragons Den and subsequently receiving £250,000 of equity investment. She knows the hard slog of prototyping, manufacturing and taking a product to market and gives her best tips for anyone thinking of taking the plunge themselves!
A Fashion Business is not a cheap Startup!
In fact, a fashion start-up is probably one of the most financially demanding types of business you can launch – with money required for sampling, pattern cutting, branding, labelling, packaging, grading (we'll come to this later) and that's before you've even started manufacturing your product or promoting it!
There are a lot of hidden costs and we would strongly advise seeking the supporting of a consultant with experience in garment production – some of the most common pitfalls for fashion entrepreneurs are poorly fitting garments, poor quality finished product and inconsistent sizing.
Where should you begin?
At the very start of the process, it is critical that you assess the demand for your brand idea with a cool head. A fashion start-up is not a venture to be entered into lightly. We are all emotionally attached to our own ideas, and it's natural for supportive friends and family to tell you your idea is a good one. You need more than this before making such a big commitment of your time and money.
Is there anything else out there that is similar – how well are they doing? Who stocks them?
If nobody else is doing it, could it be that they already tried and found there was no demand?
Is there evidence of a market and is it big enough to generate enough sales to earn a living?
You can find the answers to these questions using desk research, undertaking your own research and analysing the performance of similar brands in your niche – we can help you with this through our Mentoring Programme, which is 1-2-1 support as and when you need it for £45 per hour.
Pattern Cutting and Sampling
Unless you are lucky enough to be a skilled machinist and/or fashion designer, you're going to need someone to create a pattern. This is what machinists use to cut the fabric to the correct size, and to know which pieces to sew together and how. Where are the seams? How much seam allowance will it have? Are there zips, buttons, darts?
Some manufacturers will offer a Full-Service of sampling and manufacturing – but this often means you need to use them for the manufacture of your product, and depending on the terms of the contract, could prevent you from taking your patterns elsewhere if and when you parted company.
We would often recommend a freelance sample maker – a list of these are available as a download on our Startup Programme.
Sizing and Grading
Once you have a sample you are happy with, it then needs to be 'graded' into different sizes, such as 8-16 for a ladies fashion brand.
This is where the challenges really begin! What sizing structure are you working to? Will it be true to size, run small or be generously sized for vanity sizing purposes (Vanity sizing, is where brands make their clothing bigger than the true size so that customers need to buy a smaller size and feel better about themselves!) On the contrary, high fashion labels often run their sizes smaller than true size for aspirational sizing (you need to be skinny and beautiful to wear it)
There are different ways to grade patterns – some do it by hand, and others use specialist software. It is important to ask your sample maker how they do this as there are implications to both methods.
How to get your Fashion Start-up Brand manufactured?
Should you manufacture in the UK or abroad? What are the benefits of each?
Manufacturing Abroad
This is often much cheaper, labour costs account for a sizeable chunk of the cost for a finished product. In England they will be paying the machinists £10+ per hour, where the labour costs in other countries may be as little as £1 per hour. If your garment requires 1 hour of labour time, that's a big difference!
International manufacturers will often require much higher MOQs (Min Order Quantities) than a small UK workshop might
Without boots on the ground in your chosen production company, you have no way of checking the quality for yourself before paying (we would advice an agent) and it may also be difficult to bring about litigation, or even find the culprits, if someone was to run off with your cash and not deliver the goods!
Manufacturing in the UK
This is going to cost a LOT more, but you will have the ability to order smaller volumes, and visit the premises for yourself.
Going down this route though will almost certainly force you into the 'premium/luxury' goods category, as it's almost impossible to run low quantity, cheap runs of garments in the UK.
If you have any problems with your supplier, it is much easier to issue court proceedings in the UK than abroad.
People like 'Made in the UK' garments, but you need to consider whether they like them enough to pay 3-4-5x the price for them.
How to get your fashion brand to market?
Lots of people say to us "I'll sell online" – as though this is the magic formula to getting sales without much cost.
How very wrong they are!
An e-commerce fashion website isn't much good without any traffic, and when you're competing against fashion giants such as ASOS and Boohoo who monopolise the search rankings, how is anyone going to find you?
Instagram, Facebook I hear you say! And that is a workable strategy, but don't be fooled into thinking you can put a free Facebook page together and the sales will just come. It takes a long time and usually requires a decent investment in Paid Advertising on Facebook and Instagram to get anywhere quickly. We can help you with this side of things via our Online Programme or our Online Courses 
What else do you need to consider when starting a fashion business?
How you will finance your start-up, and will you be doing this full-time or as a side hustle until you can generate enough income to take a wage?
You may require a Startup Loan or might be considering selling shares in your business for a cash investment.
If you are still reading and haven't been scared off from starting your own fashion business, our Start-up Programme might be for you!
Just a handful of the modules we cover include sampling, sizing, manufacturing, wholesaling, selling into the high street, branding, seeking investment, business planning, E-commerce and much more!
You can also Contact Us if you have a specific question that isn't covered in this How to Start a Fashion Business guide!