Blackpool Venue Hire For Businesses.
Looking to hire a venue for your next business event, meeting or day? Try the Small Business Academy!
The Small Business Academy is conveniently located close to J4 of the M55, making it a great choice for a Blackpool-based venue.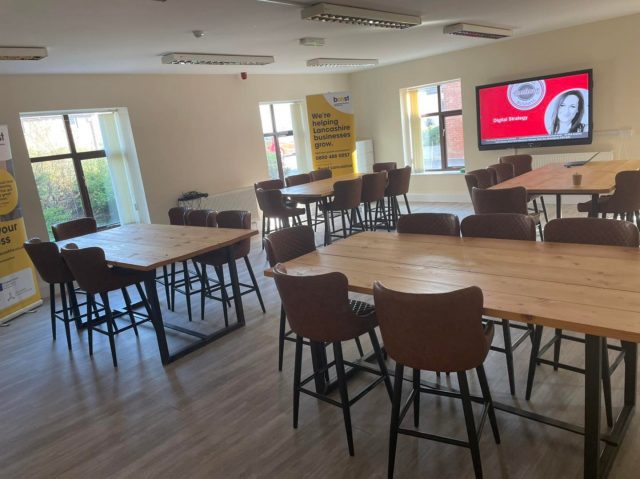 What you get when you hire our venue…
Our venue is located on Peel Road in Blackpool which is a stone's throw (or 5 minute's drive) away from the M55.
We have ample free on-site parking, a premium Rijo42 coffee room, Ultrafast Broadband with exceptional upload and download speeds, and a high-spec Promethean Interactive ActivPanel for presenting.
Our venue can hold 40 people seated or a total of 60 people when seated and standing.
When hiring our venue, you'll also gain access to our outdoor space where we have a BBQ and pizza oven available for use. If the weather isn't on your side, catering can also be provided.
If you're looking for a Blackpool venue designed for businesses, come and check out The Small Business Academy.
£120 (+VAT) per day / £80 (+VAT) for half-day hire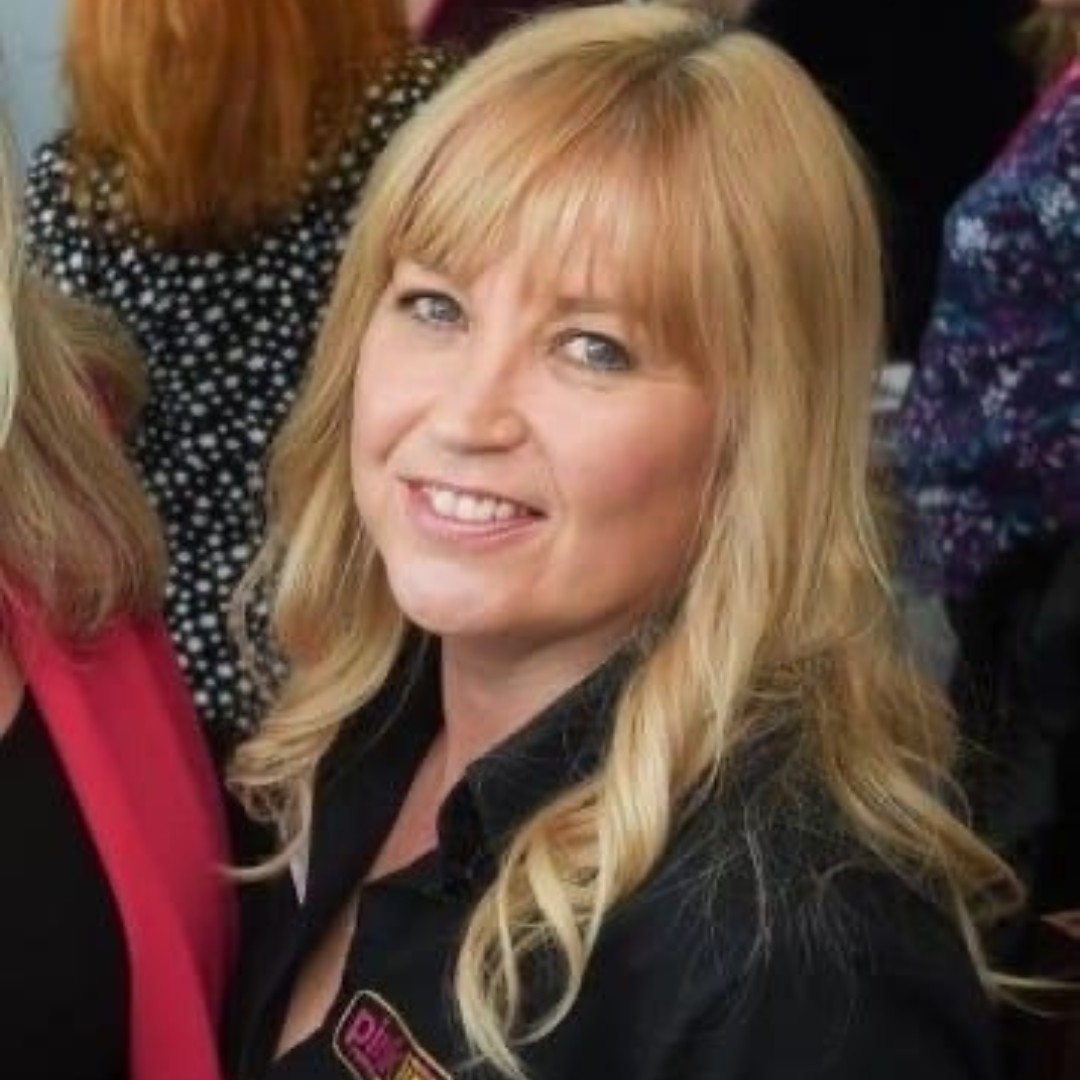 "It's a great venue space for Pink Link Ladies, easy to access, plenty of parking, really good coffee. We can't wait to hold the Eva's Roadshow here in July"
Coral Horn
Pink Link Ladies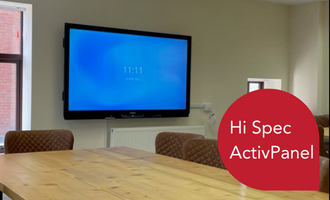 ActivPanel
Use of our fully interactive  72″  Promethean Interactive ActivPanel is included in the room hire charges – annotate presentations on screen, link straight into other Apps such as Dropbox and Google Sheets, and link remote workers into the conversation using Zoom!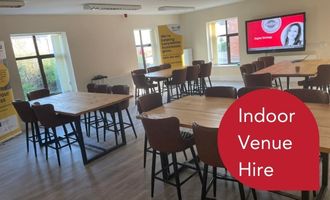 Indoor venue space
Inside our venue, we've got space to hold up to 60 people (40 seated) with a separate break out area for dining, practical demonstrations, or just chillin'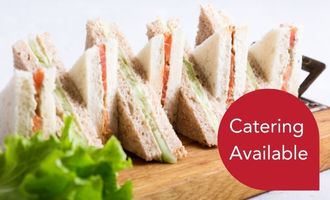 Catering available
You're welcome to arrange your own external catering, or we are happy to provide it for you. In the summer months we can offer fresh stone baked pizza and/or BBQ cooked outside, or a cold sandwich buffet is available all year round. There is a menu with pricing at the bottom of this page.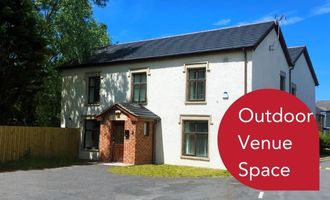 Outdoor venue space
Outside the Small Business Academy, we have a great outdoor space for all your networking, mingling, or team-building needs. We even have a BBQ and pizza oven available for use. We have ample free on-site parking too, so you won't need to worry about finding a parking space.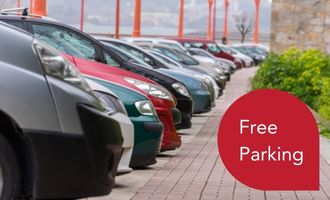 Free Parking on-site
Easy to reach from Lytham, Preston and Blackpool and within a 3 minute drive of J4 of the M55, we also have plenty of free parking with no restrictions. Stay as long as you like, there's no parking wardens here!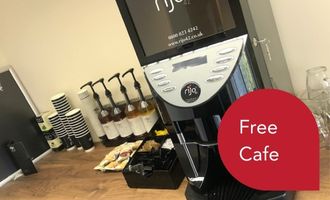 Complimentary Coffee Bar
When you use the facilities at The Small Business Academy, use of our Premium Rijo Coffee lounge with snacks, soft drinks, premium tea, coffee and hot chocolate is also included!