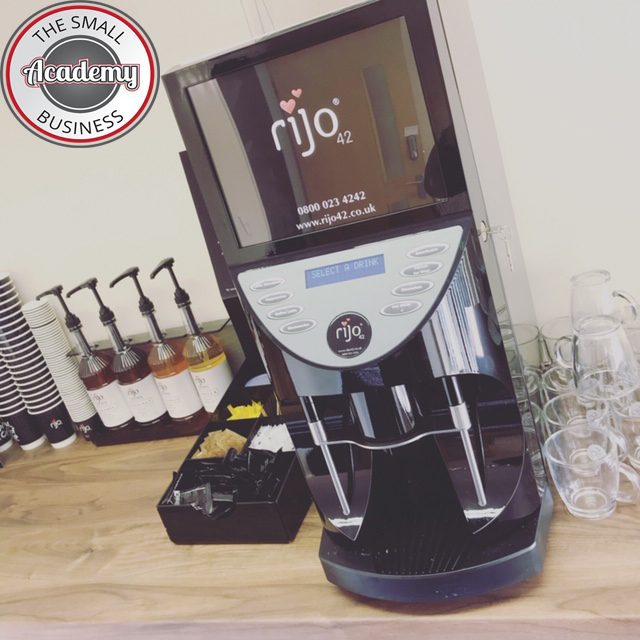 As a Small or Start-up business the expense of running an office can often seem like a huge financial commitment. And yet, you know that working from home, with your home address on your website and business cards – is not helping to convey a professional image for your business.
At The Small Business Academy, we know you have probably thought 'I really need to find a cheap office' but after a few phone calls, have realised that the rent, VAT, rates, utilities, parking, legal costs and service charges soon amount to several hundred pounds each month. And that budget would be better spent promoting your business!
Or perhaps you're a remote based employee seeking a bit of human interaction for a couple of days a week. Our community is made up of small business owners, employees and freelancers across many different sectors – from recruitment, to financial services, marketing, property development and social care!
Co-Working
Co-working is a modern business concept, offering a way for business owners and freelancers to utilised shared office space at an affordable cost. But it is more than just the opportunity for a cheap desk – Co-Working centres like ours are supportive business communities that offer advice, training, encouragement….. and amazing coffee!
Facilities
We are easily accessible from both Lytham St Annes and Blackpool – just a few minutes' drive from Junction 4 of the M55. Our facilities include:
Complimentary Rijo 42 Premium Coffee Machine
Complimentary Biscuits, Water and Fresh Fruit
Ultra Fast Fibre
Plenty of Free On-site Parking
Free Meeting Room Hire for Residents
Dedicated Desk
A dedicated desk is larger than a Hot Desk within the shared office, and comes with your own set of drawers so that you can leave your paperwork in the office. This is your own desk, exclusively for you to use, as often as you would like with 24/7 access. You will also be able to use our address on all of your promotional materials.
You will also benefit from free meeting room use and refreshments for your visitors.
A dedicated desk in our shared office is available at a cost of £150 per month
Hot Desk
A Hot Desk is designed as a temporary base for up to a day at a time between 9am and 5pm Monday to Friday. You will still receive the benefits of using our address on your promotional materials, and all of the facilities listed above but the desk will not be dedicated for your sole use.
You may visit up to 8 times a month, and your visitors will be able to enjoy our refreshments, meeting rooms and free parking for a cost of £50 per month.
Virtual Office
Perhaps working from home is perfect for you! It may suit your lifestyle and family commitments – but you're not so keen on your home address being listed on Facebook, business cards or your website?
Or perhaps you are a business located in other parts of the UK, wishing to convey a multi-office image to your clients without committing to the vast overheads of office space?
A virtual office allows you to use our prestigious Peel Hall Business Village address on your website, and promotional materials for just £25.00 per month. You will be notified by email when you have post to collect.