We live in a time where technology is fast-moving and consumer interests are unpredictable. Just as you think you are up to speed on the latest consumer interests and behaviours, something new comes along that you need to learn!
Do you want to thrive in the digital space? Yes you do! you will want to pay close attention to what your audience are doing. What they are saying. What they are SHARING! By doing so, you can make sure your business is evolving with the times, not chasing after them.
To help you stay ahead of the game this year, we are exploring 5 of the top digital marketing trends to watch out for in 2021.
 Digital Marketing Trends #1 Clubhouse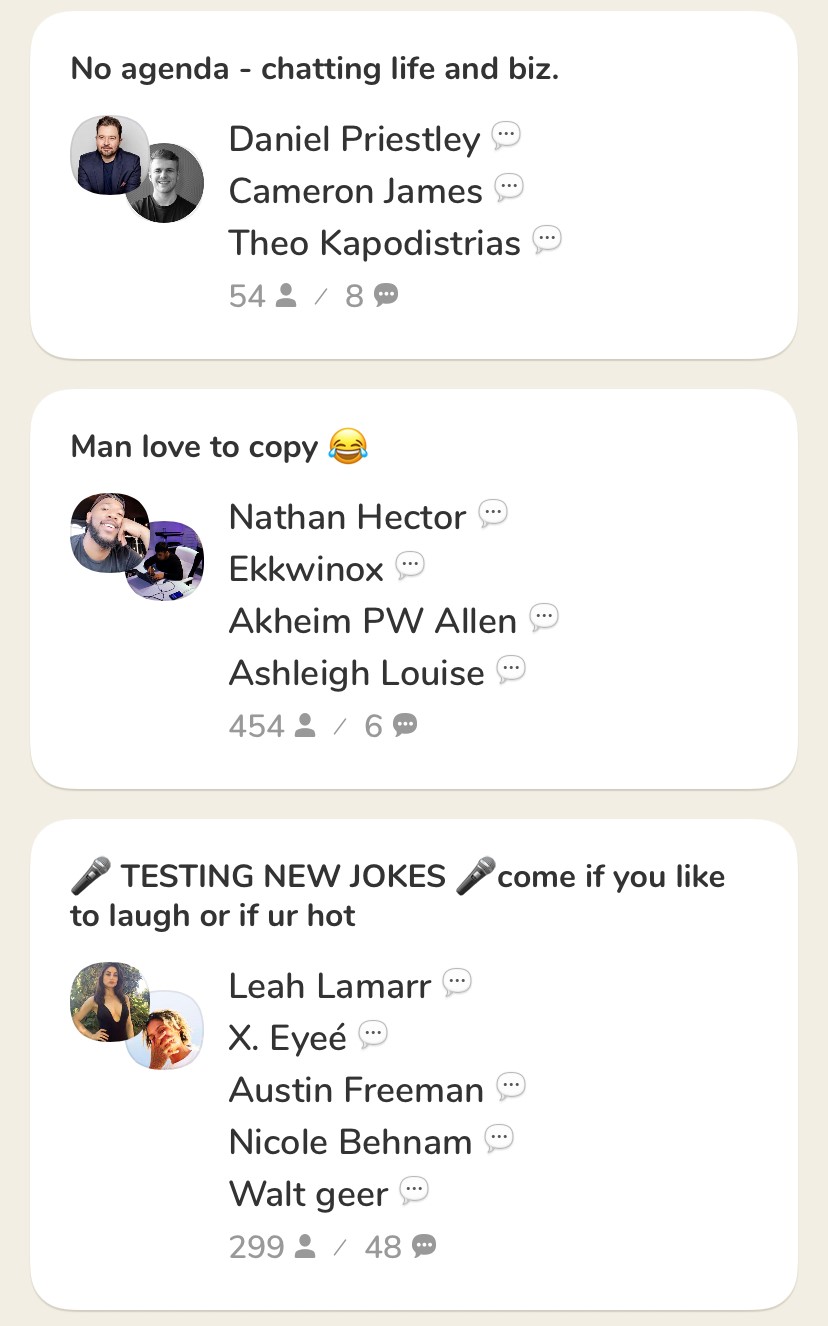 The latest social media app to take the internet by storm is Clubhouse. If you aren't sure what we're talking about, Clubhouse is a new invite-only social media app. Unlike social media giants Facebook, Twitter, and Instagram, Clubhouse is an audio-only app meaning the only way to communicate with others in the app is by talking to them (just like the good old days before mobile phones existed).
With podcast listenership and voice search usage on the rise, we aren't surprised to see that someone has developed a voice-only social media app. Clubhouse describes itself as being somewhere that allows people to "talk, tell stories, develop ideas, deepen friendships, and meet interesting new people around the world".
Digital Trends 2021 #2 TikTok
Popular with the younger generation, TikTok is another social media platform that you will want to keep tabs on in 2021. Last year, TikTok surged past Facebook as it's users spent an average of 19.6 hours per month on the app. This puts TikTok ahead of not only Facebook, but also WhatsApp, Instagram, and Facebook Messenger.
It seems that TikTok just may have been one of 2020s heroes as it was the second most-downloaded app in the UK just behind video-conferencing app Zoom and ahead of the NHS Track and Trace app.
Built on creativity and authenticity, all it takes is one single video upload for a TikTok trend to evolve into a viral trend that goes beyond the video-based app. While it is geared towards millennials, you will find an array of accounts on TikTok from viral Royal Mail posties to small business owners and global brands.
While it may be most known for its memes, TikTok can be a great space for marketing your business. You could collaborate with TikTok influencers to promote your products and services to their audience. Some TikTok influencers have tens of millions of followers meaning there's an amazing opportunity to reach more people than ever before.
Other ways to use TikTok to benefit your business include creating your very own branded hashtag challenge, creating valuable organic content, collaborating with others by taking part in Duets, or using user-generated content from TikTok to build brand awareness and loyalty.
Digital Marketing Trends 2021 #3 Facebook and Instagram Ads
The power of social media stretches beyond organic content. If you aren't already investing in paid social media, now may be the time to do so. But if you really want to maximise your Facebook and Instagram advertising results, you will want to make sure you are clued up on these Facebook Ads trends for 2021.
According to the Digital 2020 report by Hootsuite, 27% of internet users claim that they tend to find new brands through social media adverts. Similarly, a reported £2.76 billion was spent on social media ads in the UK in 2019 alone.
The beauty of Facebook and Instagram ads, is you can hit the ground running and see results within hours – unlike other digital marketing methods that are a slower burn. Great for start-ups, or anyone who can afford to leap ahead of the competition by paying to get there, rather than waiting for it to happen organically.
You can learn how to run Facebook Ads with our 5* rated Facebook Ads Course, specifically designed for small business owners.
Digital Marketing Trends 2021 #4 Digital PR
If you want to increase your brand awareness then digital PR is one marketing strategy that you do not want to overlook. Sometimes known as link-building, Digital PR is an online marketing strategy that increases your online presence by acquiring backlinks and brand mentions in other online websites such as blogs, online news outlets, and other relevant websites within your industry.
To gain these digital PR links, you need to make sure you have content that is worth sharing. This shareable content could be an infographic, survey data, a video, interactive content, a listicle – anything that you think will get people talking.
Digital Trends 2021 #5 Facebook Groups
You probably already know what Facebook Groups are, and most won't let you overtly advertise in them – but spamming groups with your wares isn't the name of the game here anyway!
Become a trusted and authoritative figure by giving genuinely useful help and advice in groups, which demonstrate your knowledge and experience without trying to sell! These groups are often filled with comments from people trying to sell. You've probably seen it, someone asks a question about websites and 50 people offer their website services, but nobody actually answers the question or gives any value!
When you give value, and prove that you know what you're talking about – people will seek you out! And if/when you do decide to promote something in a slightly more commercial way, you will have gained that trust.