Grow your business with fully-funded mentoring
If you are an ambitious Lancashire-based business owner, you may be eligible to receive fully-funded business mentoring with us.
Working in partnership with Boost; Lancashire's Business Growth Hub, we are excited to be delivering the Boost Growth Mentoring Programme to help local businesses overcome challenges and achieve their business goals.
Are you an ambitious Lancashire-based business?
Lancashire-based ambitious individuals and SME* businesses that are more than 3 years old
If you are ready to maximise your business performance and spend more time on rather than in your business, then this mentoring programme is for you.
Some sector restrictions may apply due to the programme being funded by the European Regional Development Fund. Further details available upon request.
* SME – Small to Medium Enterprises must employ fewer than 250 full-time people with a turnover of less than €50m or balance sheet of €43m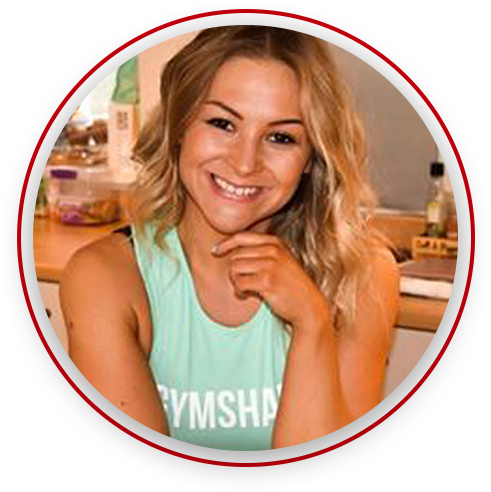 I book an hour of mentoring with Nikki every time I feel like my business plans are becoming stagnant, or when I'm struggling to move forward on a particular area of my business. It helps me get clarity over what I need to do next and I leave with a tonne of fresh ideas and renewed enthusiasm for my business!"
Hayley Jenkins
Weeks of Wellness
When you join the fully-funded Boost Growth Mentoring programme, you will…
✔️ Spend more time on rather than in your business
✔️ Support your business through change management
✔️ Increase your business knowledge and experience
✔️ Maximise your business performance
✔️ Build your confidence
✔️ Develop your leadership skills
✔️ Widen your network of business contacts
✔️ Have someone to turn to in times of stress
The truth is you shouldn't have to run your business on your own. With the Boost Growth Mentoring programme, we match you with a specialist business mentor to support you as you tackle any challenges you may be facing and strive towards growing your business.
By doing this, we help your business achieve its full potential.
Get matched with a mentor
Following an initial review, we'll identify your business and personal goals.
Based on these goals, we'll then match you with a suitable mentor who is well-aligned to your sector, personality profile, and goals.
Receive specialist mentoring support
Your mentor will deliver 12 one-to-one specialist business advisory sessions, either in-person or remotely, at a time that suits you and your busy schedule.
They will share their knowledge, experience and skills to help you develop a Growth Action Plan for your business.
Scale your business
You and your mentor will work together to put this Growth Action Plan into motion, addressing any barriers that may arise along the way.
Together, you will work towards your goals, overcome challenges, and scale your business to increased success.
Led by Nikki Hesford, founder of The Small Business Academy and multi award-winning entrepreneur, the mentors delivering the Boost Growth Mentoring programme are a specially-selected team of business advisors who are highly experienced and skilled in the following sectors:
Manufacturing, professional services, FMCG (fast moving consumer goods), food and beverage, finances, health, eCommerce, and more.
We are here to provide specialist support in the areas where you need the most help be it digital marketing, business development, law, HR, leadership, infrastructure and processes, manufacturing, procurement, and many other areas of business operation that you may be struggling to navigate on your own.